your success
is our success
Our Testimonials
"Stokes Associates is proud to be known as a Leading Rail Industry Consultancy, and more so of the testimonials it has received. I believes strongly that its own business can only grow by contributing to it's clients success"
Gary Stokes, MD Stokes Associates Ltd
---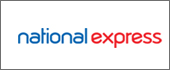 "Stokes Associates have been engaged at Norwich Crown Point Depot since 2008 and have established new management processes for undertaking staff training, long term development and competence assessment. Stokes Associates continue to support NXEA on individual safety and training projects related to rolling stock maintenance, as well as supporting internal and external auditing & compliance activities".
"Stokes Associates have undertaken all assignments to a high standard. This quality of service has been achieved through a clear focus on NXEA specifications and objectives, effective integration into the depot teams, combined with a pragmatic, flexible and professional approach. Highly recommended"!
Mike Watkins, Fleet Manager National Express East Anglia
---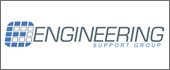 "Gary has a rare natural ability to bring out the best in people .He applies this skillfully in a range of real life situations to achieve the best results from teams and individuals - even in adversarial or complex situations. Gary possesses demonstrable expertise within the introduction, operation and maintenance of passenger rolling stock. As well as this in-depth knowledge, he also has strong experience across the range of aspects in general management In addition, Gary demonstrates integrity, endeavour and acumen in all undertakings and as evidenced by the high regard in which he is held."
Martin Horsman, MD Engineering Support Group
---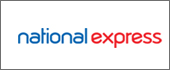 "Gary has undertaken a number of assignments on behalf of National Express East Anglia; each one delivered on-time, on budget, and containing useful, practical findings and recommendations. Gary is a down-to-earth railway engineer, who in his current role utilises a wealth of knowledge and experience gained during his career with the railway. Gary is an extremely capable railway fleet engineer and is it ease working with senior managers or staff alike. I'd have no hesitation in recommending Gary to would-be clients, if nothing else, for his common-sense approach to problem solving and workable recommendations."
Chris Nesbitt, Fleet Technical Manager London Eastern Railway Ltd
---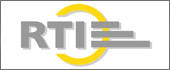 "We have been fortunate enough to have used Gary to support us when working with international clients. Gary has a number of great attributes - his technical knowledge and professionalism - which gives him tremendous credibility in a client relationship. This is coupled with his relaxed manner and integrity in dealing with people, which encourages people to be open and honest - so we can really understand what's going on in their business. I would have no hesitation in recommending Gary to clients.
Doctor Andrew Russell, Managing Director, Rail Training International Ltd
---